There is a general pattern in our neighborhood.  Families move in sporting a baby bump or a fresh infant of one type or another, live in the house for a handful of years, sometimes long enough for their children to finish out their time at our wonderful elementary school.  Then as the kids get older and larger, the family outgrows the available square footage of most of the homes in our neighborhood and they move on.
We have a "front yard" neighborhood.  Since the homes were built during the 1950′s on relatively small lots and any expansion that has taken place since then often utilizes nearly all of the available space, there is very little left over for a back yard.  We all play in our front yards.  In the evenings and on weekends, the yards on our streets are full of children riding their scooters, toddlers in their cozy coupe buggies and infants in the baby swings that hang from the large oak trees that line our streets.  The baby swings are our neighborhood trademark.  You have a baby swing, whether you have a baby or not.  Few people have the heart to take one down even when it's no longer needed.
We know our neighbors, usually on a superficial level.  We wave and smile and engage in small bursts of conversation but we don't usually go into any intimate details.  We have neighborly breadth but not depth.  Our knowledge of each other consists of habitual tableaux of family activity and the familiarity generated by hearing the same small voices shouting up and down the street day after day.
I've often wondered if the houses feel sad when the children they have watched grow and change within their walls pack up their toys and move on to bigger and better things.  Do they feel the hollowness of their walls and the silence of the hallways that used to be filled with the pounding of little feet?  Do these silent witnesses to our christmas mornings and temper tantrums miss the children they sheltered during the most important of their formative years?
Once while out of town for a brief trip, my brother-in-law who had been dog-sitting for us called to tell me that Margot, my youngest dachshund had somehow escaped the back yard and was missing.  I immediately went into a panic, imagining all of the horrific events that could have befallen my precious puppy – everything from dognappers to the most likely culprit, the very busy street mere blocks from our home.  We packed up our gear and sped home so that I could lead the search myself.
On our way, I received a phone call from Robin, the mom who lived in the House at the End of the Block.  She had Margot.  I was so relived that Margot was safe and grateful that someone had taken the time to take her in and contact her owner.  When I arrived, Margot had been bathed and was being chased around the yard by Robin's three beautiful children.  I thanked her profusely and then promptly got out of her hair.  It was the longest conversation I ever had with Robin.
We would see each other from time to time and smile and exchange brief hellos.  I used to stare in awe, a mother of just one at the time, at the way she mothered her three and wonder if I had the "stuff" to manage a home the way she did.
Last summer Robin and her family packed their bags for the fourth of July holiday and pulled out of the driveway.  I don't know much about the details of their trip.  I know they went to see family in Colorado.
I hope they had a wonderful time.  I hope they spent that trip hugging those beautiful children and making enough wonderful memories to last a lifetime.  Because they have to.
On the way home, Robin and her husband were killed.  A driver on the other side of the freeway reached down into the floorboard of his car for a CD, veered into their lane and hit their minivan head-on.  Miraculously, their three children survived.
It was a nationwide story and I remember the way my body shook in disbelief, my stomach lurching and tears pouring down my face as the realization sank into me that this awful tragedy they were talking about on television had happened to the family that lived in the House at the End of the Block.  I did not know them well but it did not matter.  It is every parent's worst nightmare to leave your children alone in this world.
It is unthinkable.
The boys' soccer goal sat in the front yard, the ball tucked neatly into the corner of the net, as though it were waiting for the children to come back and finish their game.  It sat that way for weeks.  I wanted to pick it up and stow it somewhere safely away, to treat it with love and preserve it for them.  It almost seemed cruel to leave it sitting there for the children (two of whom are now wheelchair-bound) to see if they ever came back.
As far as I know, they never did.
I have never seen anyone go inside or come out of the House ever since.  I never saw the children, whose lives are now forever divided into "before" and "after", come back to collect their things.  Maybe they did it in the cover of night for privacy since the accident generated so much publicity.  Maybe they didn't.  There are cars that are kept in the driveway and after a few weeks, the soccer goal was moved to the side of the House but I never saw it happen and I don't know who did it.
When I drive past the House at the End of the Block on my way in and out of the neighborhood, my eyes are drawn to it as though by magnets, restlessly searching for signs of life, for signs of change, despite the fact that I know the search is fruitless.
When the boys and I walk by the House at the End of the Block on foot, I find it difficult to lift my gaze from the sidewalk, my head lowered in respect, an attempt to avoid looking the House "in the eyes", as though I don't want to interrupt its mourning.  The House radiates an energy that says something is wrong here, something terrible happened that I imagine can be felt even by strangers who don't know about the accident if they pause and pay enough attention.  It sucks the energy from you and fills you with dread and fear for all that is out of your control.
And heartbreak.
The truth of it pierces your heart like so many shards of shattered glass.
On the way out of the neighborhood, like a warning beacon to sailors, the House whispers to me there are no guaranties you and yours will pass this way again.  On our way back, its breathy words follow me up the street be thankful you made it…this time.
I hope someday the House at the End of the Block will be filled with life and energy again, with a new family, doubtless sporting a baby bump and maybe even already toting a toddler or two to color on its walls with crayons and decorate its trees with holiday lights, fill its bushes with Easter eggs.
One day, I know the House will radiate a different energy.
But for now, there it sits, a stoic reminder that life can change in a heartbeat.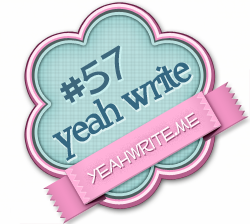 Follow me on Twitter                                  Find me on Facebook                                  
Want new posts delivered straight to your inbox?  Subscribe by Email!