In an attempt to keep Little Boy K outside and active in our lovely weather reminiscent of Dante's Inferno, we have been spending a lot of time at our neighborhood pool.  Having progressed past the stage of his life where every activity is completely centered around interacting with Mommy, Little Boy K invariably finds another child with whom he can torture fight be-victimized-by interact as soon as his feet hit the water.
I typically view such associations with a wary and critical eye, not knowing whether the chosen friend-of-the-hour is going to be an unsupervised holy terror, the physical manifestation of violence too long contained, the whiny clod who can't handle being splashed in a pool, or the occasional good match.
After about 10 minutes of heat-induced hallucinations relative quiet, I'm approached by a little tike with arm floaties and a waddle who points to the top of the tunnel slide and mumbles "he needs you up there".  I'm slightly confused since K is a frequent tunnel slide patron and no longer needs my cheering squad services to make it safely through its dark depths.  Near the top, I see that K is squatting next to another little boy with his arm over his shoulders.  The little boys shoulders are shaking and I hear K trying to calm him.
"There there, it's okay.  It's really not scary if you try it once.  Or we can get your Mommy."  Yes, he actually uses the phrase "there there".
"He's scared to go down.  We need his Mommy," K tells me in an authoritative voice.  We get the child off the slide, my chest full with pride at K's thoughtfulness in comforting the boy.
That is Little Boy K's way.  He is always the first on the soccer field to lend a hand to the child on the ground, to put his arm around the kid that is crying and it makes me so happy that he can be so openly affectionate and comforting.
The next afternoon as I was leaving the office, I walked onto the elevator to the sound of shaking sobs.  As the source lifted her head, I lowered mine in an attempt to give her whatever privacy she could have in a space the size of a pantry.  As we silently traveled down, I thought about K and what he would do if he saw a stranger crying on the elevator.
"There there."
She lifted her head and spoke, "I'm sorry.  I know it's awkward to be in the elevator with someone who is crying."
"No, please don't apologize at all."
Silence.  The lights flash for each floor as we travel downward…3…2…1.
It's not very often we stop and ask ourselves what a six-year-old would do.
"I wish I knew what to say to make you feel better."
She smiled and wiped her face as the doors opened.
Maybe I should ask myself that question more often.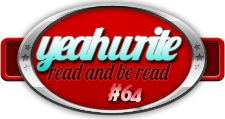 Follow me on Twitter                                  Find me on Facebook                                  
Want new posts delivered straight to your inbox?  Subscribe by Email!