"Mom, what's for dinner?"
Nails on a chalkboard.  Because I know what's coming.
Either I haven't had a free second to even think about what's for dinner, so then I'm annoyed at having attention drawn to my incompetence or I respond with a well-planned meal only to be greeted with this:
"Ugggggghhhhh.  I don't like [fill in the blank]!"  Go ahead, fill it in.  It doesn't matter what you fill it with because he's not going to like it, no matter what.  And even if he does like it, unless it's brownies and ice cream, he's still going to claim he doesn't like it because that is the purpose of this conversation.
I do not enjoy preparing food.  I guess that particular trait was left off of my X chromosomes because I detest it.  I don't like thinking about what we are going to eat, scouring the internet for an easy recipe that doesn't contain 25 hard-to-find, expensive ingredients, pondering what vegetable should go with it, what I need from the store to prepare it, what time I need to start working on it, and on and on.
It drives me to drink.
Especially when most meals are prepared to the not-so-musical accompaniment of Baby S's crying as he follows me around the kitchen, undeterred by the barrage of toys I toss his direction.
And then when my hard work is done, I still lift my head and look hopefully around the table, daydreaming that I might see happy children with full bellies and empty plates but my (stupidly) unwavering optimism is usually met with a plateful of fish with two bites taken out of it, untouched veggies, a yogurt-covered high chair in which a baby sits yogurt-free, a trashed kitchen, and my empty wine glass.
And I sigh, and think about how I would've been just as happy with a peanut butter sandwich I could have prepared in 20 seconds.
That's the annoying thing about children.  They expect to be fed.  And then the next day, they expect to be fed AGAIN.
It's this vicious never-ending merry-go-round of breakfast, lunch and dinner.  Oh – and don't forget the snacks.
I feel like I spend 40% of my day preparing food of some sort or another.  And once you throw in the difficulties of wanting to feed them things that don't contain pesticides, added hormones and antibiotics, corn syrup, and genetically modified junk (corn and soybeans which are in, like, everything), anything you can buy that is quick-and-easy or partially prepared is out the window.
I could spend the entire day in the kitchen slaving away on those three meals a day plus snacks from foods that hopefully won't give them cancer or make them sterile and if that would put a smile on their faces, I'd do it happily.
But no…
"So-and-so gets to have Lunchables for lunch; why can't I have Lunchables for lunch?"
Somehow, to a 6-year-old, the phrase "Because I'm trying to limit your intake of processed meats to keep you from getting colorectal cancer when you're 60″ just doesn't have the same ring to it as "I love you, let's eat candy!".
Alas, I will ponder this no-win situation and pray for my children's taste buds to develop my affinity for PB&J while I head to the grocery store which I can expect to take three times as long as it should because I have to scour the ingredients list myself, thanks to a government in the pockets of special interests that doesn't feel the need to clearly label products that contain GMOs.
Peace out, fools.*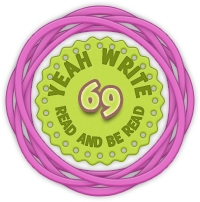 *That was for you @reedster2, @floodg, @kdwald, @yhwriteme.