I paced in a large circle, pushing the stroller in front of me, trying to keep a steady rhythm, trying to keep the baby calm.  We walked the same route over and over, past Baskin Robbins with its delicious smell of waffle cones, past the place that sells buffalo wings with it's not-so-delicious smell of hot wing sauce, past the little boy sitting with his dad, gripping his blanket for dear life and sucking his thumb, past the white-haired woman in a wheelchair who smiles and waves at Baby S.
Waiting.
Looking at the clock.
Every time we passed gate 24, I craned my neck left to right, searching the windows for his plane.  Is it here yet?
Sigh.
Back to our loop.  Baskin Robbins, waffle cones, buffalo wings, hot wing sauce, boy with his blanket, elderly lady with her wave.  I watched as families prepared to board their planes, wearing Mickey shirts, dragging miniature princess suitcases and I remembered that to many people airports are places of excitement, the start of a new adventure, traveling someplace new and different.  To me, airports are in the same category as hospitals, lots of bureaucracy, lots of rules, lots of delays and disregard for your personhood and you're either there for something really good or really bad.
After a few more loops, I glanced at the time again.
Any minute.
My pulse started to quicken and I felt that familiar adrenaline rush.  The kind of rush you get when you're about to go on a much-anticipated date with someone totally hot and the doorbell rings.  Your stomach flip-flops and you feel like a million little leprechauns are hopping up and down in your mid-section.
I saw the blue monstrosity of a plane glide around the corner of the panoramic windows and gave a little hop as Baby S and I abandoned our well-worn path and headed for gate 24.  I parked that stroller right at the exit ramp so we would be the first thing he saw as he walked out of the tunnel.
A man in a t-shirt and dad jeans is the first to walk out of the tunnel.  Anticlimactic.
I wonder if he found the look of disappointment on my face offensive.  It's not personal, dude (well, okay, I was a little disappointed in those jeans), you're just not the person I'm waiting for.
I crouched down next to the stroller, on eye level with Baby S, just as I heard a "Mommy!" and was swiftly knocked off my feet.  I wrapped my arms around the 56 pound six-year-old laying on top of me and felt a blanket of anxiety lift from me.  "Mommy I missed you so much," hot breath in my ear.  I'm sure we were making a scene rolling around on the floor.  I didn't care.
I felt the Mamma Bear who lives deep inside me growl.  Mine.  Home.  Safe.
It was like the clouds parted so the sun could shine down on me again and I felt the exhaustion of the past week and a half of sleepless nights wash over me.
He is home.
The feeling of being full welled up in my chest as I watched him press his face next to Baby S's cheek and whisper their little greetings to each other, two little elves erasing the last several days and plotting their future mischief together.
My nest is full again.  Both little birds are tucked safely under my wing.
We turned our backs on the waffle cones, the buffalo wings, the little boy with his blanket and the white-haired woman with the wave and walked out of the airport, the stroller being pushed with my right hand and Little Boy K's fingers ensnared, warm, in my left.
Balanced and whole.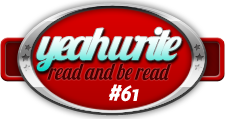 Linking up with Yeah Write #61.  It's a great one-stop shop for finding 50 blog posts worth of interesting reads.  Read away and go back Thursday to vote for your five faves!
Also linking up with Pour Your Heart Out.  There's always a lot of heartfelt posts to read – it's where I've found some of my favorite bloggers.
Follow me on Twitter                                  Find me on Facebook                                  
Want new posts delivered straight to your inbox?  Subscribe by Email!